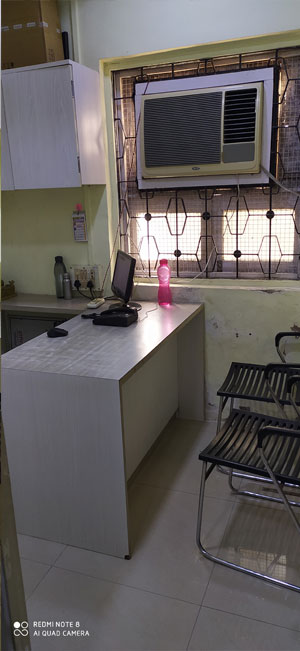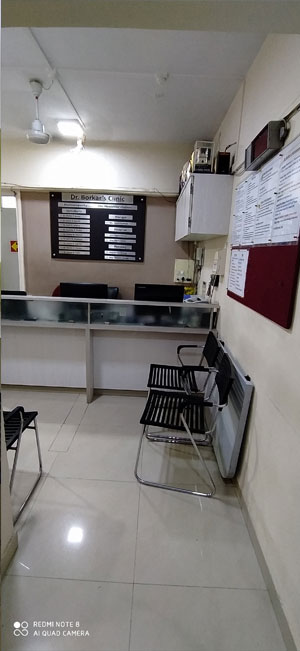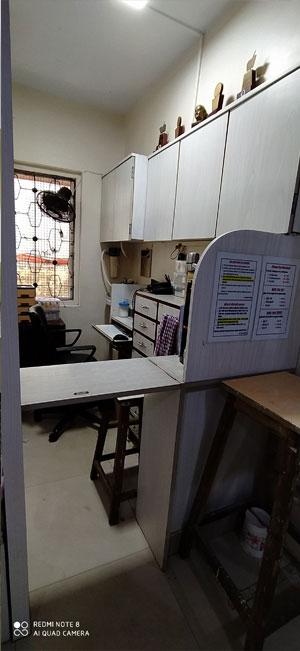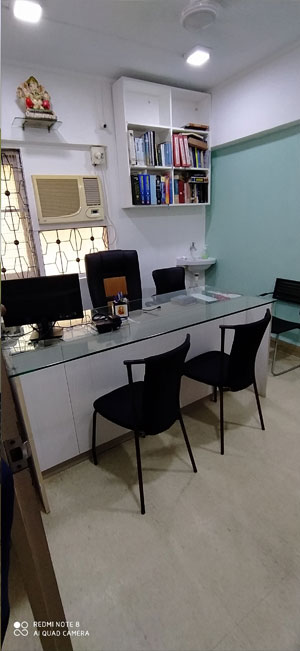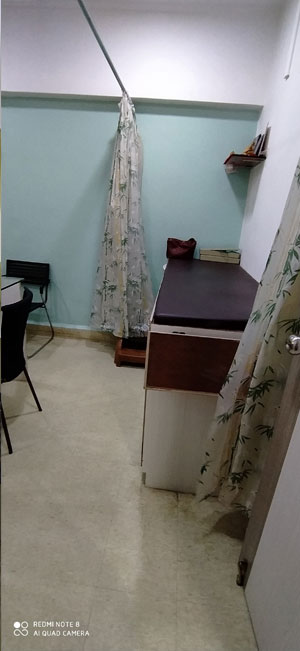 ABOUT DR. BORKAR'S CLINIC
Working towards a complete Homoeopathic clinic. Treating various illness successfully in an efficient manner with the right kind of Homoeopathy, which is based on scientific rules/laws, similarly we treat according to our capacity, with minimum medicines as early as possible.
A system which has a very rational way of looking at patients & the diseases that they suffer from, that's Homoeopathy.
"Homoeopathy is slow & can't treat acute
". – Is a misconception
"Homoeopathy……. The Healthier Option".
Don't treat a part of individual or only disease. Here we treat the patient making them completely healthy. It has a medicine for each individual & not a specific medicine for a disease, trying to remove the disease from its root cause, completely healing that person. So we require details regarding patients.
HOMOEOPATHY IS  SWEET  FUN & SAFE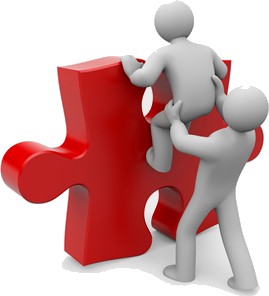 To Start Treatment
First take new case appointment to confirm your appointment Call us at +91 9920400132
Not Possible To Come On Given Date?
Don't worry, we will arrange appointment as per our availability & your convenience; just inform us as early as possible. Do contact on the above given number.
FIRST VISIT AT LEAST 5- 6 HOURS
New case details
The first case history takes approximately 2 – 2.30 hours which will be taken by assistant or consultant doctors. Later on, the case is discussed with Dr.PrafullBorkar. There will be a brief discussion with Dr.Borkar who may ask questions pertaining to the case. Finally, the medicines will be given. This entire procedure including waiting time will take approximately 5-6 hours at the first visit.
Oh…………………scared?
Dear, at least sometimes we should give time for our health. Don't you think so? It's necessary for us to complete your case & dispensing medicines. As that day we need to ask detailed information and your nature also. This makes it easy to complete your case in detail with nature and complaint's. We make sure that all this information is kept confidential.
Staying outside Mumbai??
Then at least 6-7 hours! Feeling irritated Na? Now, think a little … will you be able to come again & again for other small reasons…? No….. Then, for detailed information & guidance you will have to give that much time.
Report's old and new all at home?
Email us your old & new report's in advance @ drborkarclinic@yahoo.co.in, so that we can go through them. Also while coming bring them along
Who else can give patient's information?
Do bring them along, so that they can help in giving your nature.
Want to ask about Dietary restrictions?
Don't forget to take Instructions in written from compounder.
NEXT VISIT
In homoeopathic treatment follow-up once a month usually. (More frequently in acute and serious cases)
Took prior follow-up appointment?
No……. so take 4 days before. Staying outside Mumbai or patient is serious then take it 4 week before.
Came without an appointment?
You will be well taken care of by consultants.
Consultant doctor's?
Consultant doctor's are those who are professionally qualified with years of practice behind them and having worked with Dr. Borkar for quite a number of years, and are very well equipped to handle variety of cases, also looking after the clinic in his absence.
Oh!!!!! Missed your turn???
Wait.. we send patients according to available number.
Hello! Any Problems or queries?
Talk to our assistant's /consultant doctors. 08097661783 / 09324894686
Want appointment?
Talk to our receptionist. Our Phone Numbers: 09920400132.
ATTENTION PLEASE
Remember…..
Homoeopathic medicines are not to be touched……., use the cap of medicine container to transfer pills into the mouth, powder form should be placed directly under the tongue. Don't eat or drink anything 15 minutes before and after taking medicines. It's beneficial to keep medicines away from sun light, humidity, strong odors.
DIETARY RESTRICTIONS
Do we have to follow many restrictions with homoeopathic medicines?
This is not true… There are no specific dietary restrictions,

 Onion, garlic; pudina, etc. can be consumed as usual.

 Black coffee/ tea / Green tea, mint and menthol products are not to be taken.But certain restrictions may be given to certain patients depending on their medical condition and diagnosis.
Hello, along with homoeopathic treatment no other therapies & treatments to be taken?
Listen, only pay attention!!!
Will explain you all the things.To get maximum result out of Homoeopathic treatment then…Inform us about any other kind of treatment, and therapies like physiotherapy, acupressure, Acupuncture, reiki etc. that you may be going through and any vaccines of any kind taken or to be taken.
Any rash, pimples, eruptions on skin??

 Not to use any application on skin like balm, medicated oil, lotion, ointment, antiseptic creams on any part of body.
Using anesthetic sprays/ointments, nasal drops & spray, ear & eye drops, mouthwash & gels?

 Henceforth you will have to stop it; it won't go along with homoeopathic medicines.
Do you have Acidity, cold, cough, constipation, loose motions?

 Do not self–medicate for diarrheoa, acidity, cold cough or any other Homoeopathic, Ayurvedic, Herbal medicines etc.
Want to prepone, post pone menses? Can we take medicines for it?

 No. Preferably do not take pills to prepone and post pone menses.
Do you use, Medicated Herbal soaps, hand wash/sanitizers, shampoos, creams, aloe Vera gels (antidandruff, anti-hair fall etc…), deodorants & oils??
 Then……. take care, not to use such products, instead of that use non medicated products.
COSMETICS
Is it necessary? Want to look beautiful? By using cosmetics do we really look beautiful?
Is external beauty more important than your inner health and beauty?? .. Think about it… and if you think health is more important then

 Avoid using below mentioned cosmetics during treatment, eg: Kajal Mehendi, Dye, Hair Color, Facial, Bleach, Face pack, Multani mitti, deodorant powders etc.
Got hurt? – not a major injury ? Which antiseptic to use??
Simply wash and dress with sterile gauze piece,

 Don't apply any antiseptic, medicated lotion or creams, apply plain coconut oil or plain powder.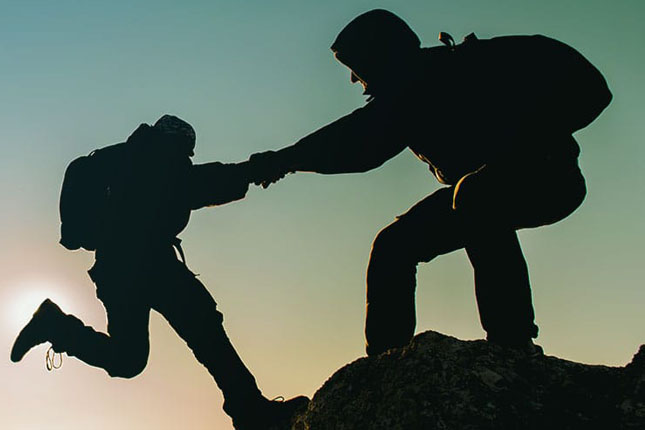 If you wish to recover fast then make sure you follow restrictions given above properly.
Issued in the interest of holistic treatment and care.
Your suggestions & complaints are always welcome and will definitely be attended to the best of our capacity. Put your complaints or suggestions in the drop box provided.
Wishing you the best of health.
How it helps you stay Healthy
Highest Quality
High-quality health that is effective,safe,patient-centered, timely, efficient and delivered by professionals.
Always Smiling
Smiling can boost your mood when you feeling blue for people struggling and depression.